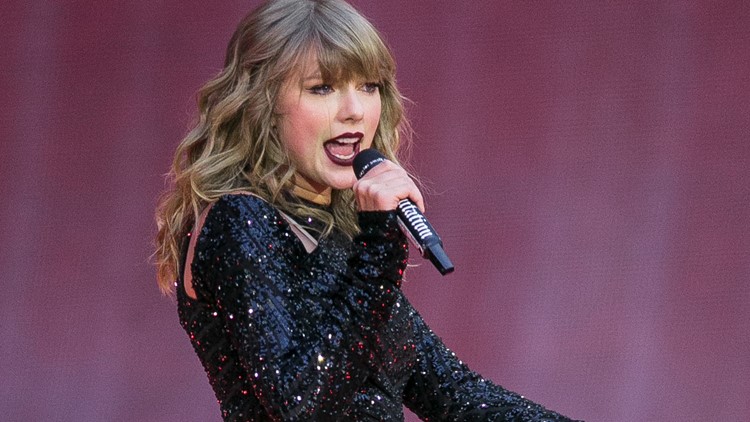 Four songs were labeled as "era" bonus songs, not tied to any particular album.
But three tracks, "Open Your Eyes," "Safe and Sounds" and "If It Was a Movie" are all on versions from earlier albums. Notably, they were all on "Taylor's version" from earlier on different albums.
Taylor's version albums are re-recorded masters from Swift's first six albums – the final mixed tracks. They were produced after a public dispute with music manager Scooter Braun, who at the time owned the original master versions of every album prior to Lovers (which was released in 2019).
"Eyes Open" and "Safe and Sound" were both part of the Hunger Games soundtrack, while "If It Was a Movie" was originally released on her third album Speak Now.
But these new versions (each labeled as "Taylor's Version") feature updated vocals and backing music similar to Swift's reissued songs.
All four songs may appear on the Eras tour, which kicks off Friday in Glendale, Arizona. For the upcoming tour, she plans to play songs from her nearly 20-year career as a singer, including tracks from albums she hasn't been able to perform live before.
The COVID-19 pandemic killed any possibility of touring the four albums released since 2019: Lover, Folklore, Evermore and Midnights.
The Eras tour has already caused chaos for Swifties, with a disastrous presale through Ticketmaster preventing many people from getting tickets and leading Ticketmaster to cancel a promised general sale after tickets sold out early. forced to
This move sparked outrage among fans. Swift herself said the ordeal "really freaked me out."
The fiasco even caught the attention of Washington, with the Justice Department reportedly investigating Ticketmaster's parent company in the wake of the ordeal of politicians on Capitol Hill.