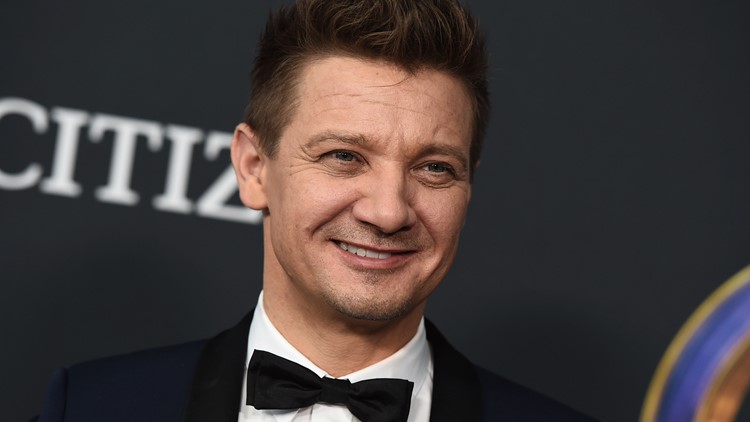 Jeremy Renner says he considers himself a "lucky man" after surviving a fatal avalanche accident.
WASHINGTON — Actor Jeremy Renner says he was "awake every second" of the horrific New Year's Day snowmobile accident that left him in critical condition.
The "Avengers" star recently sat down with her. ABC's Diane Sawyer For his first interview since the deadly ordeal.
In a preview shared Wednesday morning, Reiner talked about his recovery so far and was asked if he remembers the pain from that day.
"Oh all of it, yeah, I was awake every second," explained Rainer.
The actor was using his Piston Billy snow groomer to free his nephew's car from several feet of snow near Rainer's Lake Tahoe home on New Year's Day. When he got out, the 7-tonne machine started rolling towards his nephew and Rainer ran away trying to stop it.
Wednesday's preview included Reiner's nephew describing exactly what he saw.
"I can see him right there with blood coming out of his head … I didn't think he was alive when I ran over to him," Reiner's nephew said.
The actor had previously revealed that he had broken more than 30 bones in the accident and further detailed his injuries in a preview interview.
"Eight ribs broken in 14 places, right knee, right ankle broken, left leg tibia broken, left ankle broken, right clavicle broken, right shoulder broken…Lung pierced through rib cage," Sawyer said in the clip.
But despite what he's been through, including spending two weeks in the hospital, Reiner said he'd do it again.
"I would do it again… yes I would do it again, because it was going well on my nephew," he told Sawyer. "I chose to live, not to kill me, no way," Reiner said in the clip.
"I've lost a lot of flesh and bone in this experience, but I'm full of love and titanium and I look like a lucky guy," he explained.