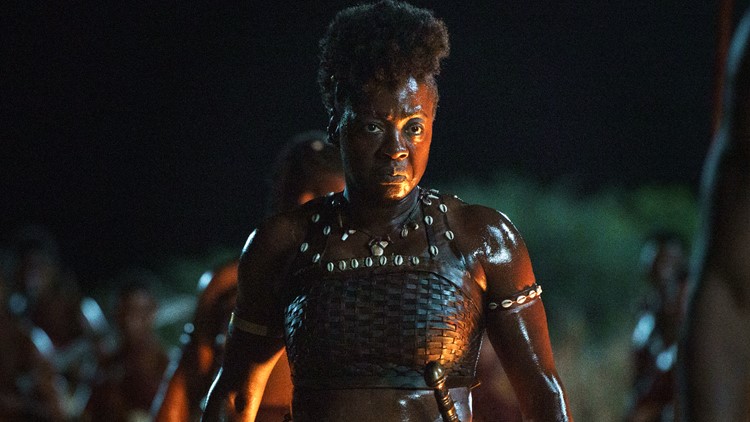 The theater chain is offering discounted tickets to "Black Panther: Wakanda Forever," "Until," "Devotion" and "The Woman King."
WASHINGTON — AMC Theaters is marking the beginning of Black History Month by offering $5 tickets to select films by black creators and actors.
Starting Wednesday and throughout the month, moviegoers nationwide can get discounted tickets to movies like "Black Panther: Wakanda Forever," "The Woman King," "Devotion" and "Until."
The theater chain said it will offer a special price of $5 for one movie each week throughout February.
"Through groups like our African American Experience Council, AMC strives to embrace diversity and identify opportunities for education and empowerment." The theater chain said in a press release. "Each of these films from outstanding black directors and actors is a great way to celebrate Black History Month."
From February 3rd to February 9th, AMC theaters will bring back the biographical drama "Till," starring Jayln Hill as Emmett Till. The film debuted in theaters last fall.
Next week, AMC Theaters will present the biographical war drama starring Jonathan Majors. "Eqidat" will run in select theaters from February 10 to February 16.
Fans who missed Viola Davis' performance in "The Woman King" will have another chance to see the historical military drama. The film tells the story of the all-female Agoji group of warriors as they protect the West African kingdom of Dahomey.
"The Woman King" returns to AMC theaters from February 17th to February 23rd.
During the last week of February, superhero fans can catch Ryan Coogler's "Black Panther" sequel in theaters. The Marvel movie, which is still playing in its initial theatrical run, follows the Black Panther franchise after the death of Chadwick Boseman.
The film also stars Angela Bassett, who received an Oscar nomination for her portrayal of Queen Ramonda. AMC will offer discounted tickets to "Black Panther: Wakanda Forever" from February 24th to March 1st.